How to reset your Client Area password
I'm often asked what a clients password is when they are trying to log in to their Client Area and I always proceed to reset the password and send the client a new one.  So I decided to create this tutorial to show you how to reset your Client Area password without needing to wait for support to do it for you.  Watch the video tutorial to see the step-by-step instructions on How to reset your Client Area password.
The first thing we need to do is access the BlueSteam website byt opening your favorite internet browser and typing https://www.bluesteam.net
Once the website has loaded you will need to access the client area by clicking on the Client Area menu item at the top.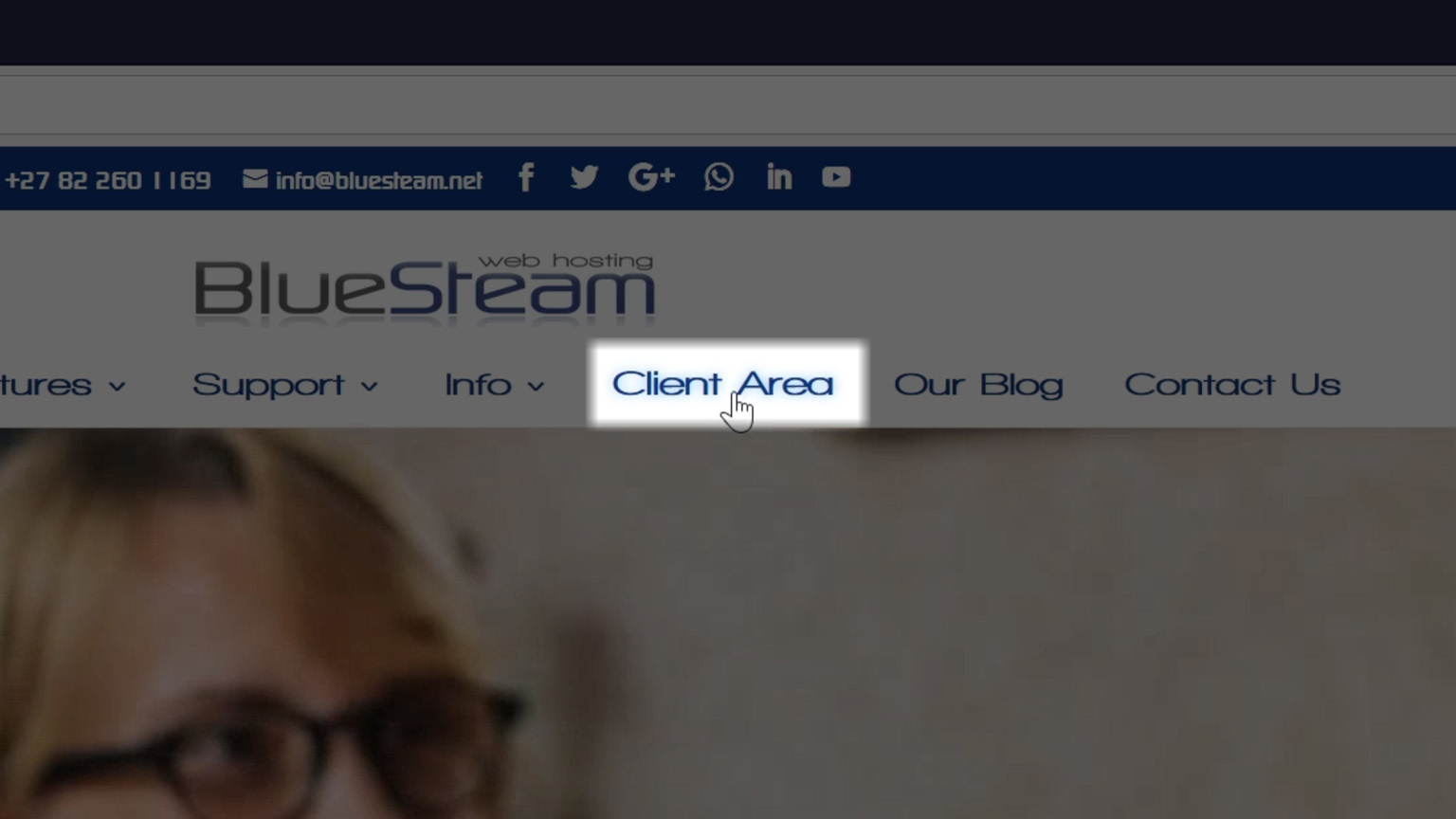 NOTE: Before you can continue to reset your password, you will need to know the email address that you used when signing up with BlueSteam.
To start the password reset process, simply click the Forgot Password button.
Go ahead and enter your registered email address on file and click the Submit button.
NOTE: At this point, you will be presented with a security question.  This question was asked of you when signing up with BlueSteam.  This question is there for security reasons to make sure that you are the owner asking for a password reset as you being the owner will be the only person to know the answer to this question.
Type in the correct response and click the Submit button.
The password reset process has now begun. The system has now sent you a validation email to the email address that you entered to notify you that there is a password reset in progress. Typically, you should allow for a few minutes for the email to arrive.
Check your inbox for the email sent to the email address that you typed in.
Once the email arrives, go ahead and open it and proceed to click the password reset URL that is contained inside.
You will now be asked to choose a new password and confirm the new password.  Take note of the password strength indicator that will assist you in choosing a strong password.  Once you have entered a new password, click the Save Changes button.
If you enjoyed this tutorial, you can check out our other tutorials on our How-to Tutorials page.  Please feel free to comment below and leave your feedback.  We would love to hear from you.